Schedule
Monday-Friday: 8:30 a.m. – 5:30 p.m.
Funesta
For when life is gone
Subscribing to funeral insurance means having the guarantee that your funeral will be in accordance with your wishes and that your loved ones will not have to bear the costs associated with it.
Nowadays, taking out funeral insurance is as common as taking out legal protection. In addition, it is a way that allows you to indicate your choices, without having to announce them in advance to your loved ones, thus avoiding a number of delicate situations, which could, if necessary, last for years and set up a gene within your own family.
Turning to funeral professionals also means raising a number of questions and ensuring that the services chosen will actually be carried out.
With Funesta you get:
peace of mind

A proof of love

The relief of your loved ones

Judicious solutions and advice, given by competent and perfectly trained professionals
A detailed, clear, precise estimate with no surprises

Repatriation in Switzerland and abroad

Subscription possibilities from the age of 15 and without age limit


The ideal complement to good life insurance…
Our guarantees
A real economy

Simplified procedures

Your dearest desires, defined in advance

Strict respect for your last wishes

The financial guarantee of a healthy and serious company


The speed of a funeral service that will operate 24 hours a day, 7 days a week...
Our counselors inform you about your rights and those of your family. Competent and perfectly trained, up to your requirements, they are there to answer all your questions with the utmost discretion.
To talk about it, call us
Call us and we can arrange an appointment. In this way we will be able to answer your questions and your many wishes, in order to plan your funeral.
Provide
it is to love
Experiencing the disappearance of a loved one is a painful moment for loved ones. Avoid all the difficulties that inevitably add to the sadness of losing a loved one.
What a great proof of love to take care of yourself so as not to leave it up to others to take care of it. When the day comes, you will greatly relieve those around you about the difficult choices that must be made. 
Your last wishes respected
We want to be close to your concerns. 
Strict respect for your last wishes is guaranteed: burial, cremation, type of ceremony, place, announcement, flowers, monument, maintenance of the tomb (costs, procedures, formalities, fees, various taxes) and even donations of organs, etc. We are committed to scrupulously respecting and carrying out your wishes, with dignity. Nothing can be changed without your consent. 
Freedom of choice
Choose everything yourself down to the smallest detail, from the type of burial to the conduct of the ceremony. You free your family of all concerns. You have the certainty that everything is organized down to the smallest detail and respected according to your wishes, when the time comes. Clear, complete, precise and accessible to all, FUNESTA assist you in all your steps.
Our guarantees
With its extensive experience, our association provides you with all the guarantees, both financial and those of respect for your dearest wishes.
To date, thousands of people are taking advantage of our unique advantages and services. 
Choosing us is doing the right thing!
Because there are times when you have to be sure you can trust.
Sound solutions and advice
Our counselors inform you about your rights and those of your family. 
Competent and perfectly trained, up to your requirements, they are there to answer all your questions with the utmost discretion. 
Peace of mind
From today and for your peace of mind, prepare your funeral, thanks to the advice of competent professionals. 
Your loved ones will have no steps to take, nor any fees to pay. 
Everything will be settled in advance, both financially and according to your wishes. You won't have to think about it anymore. 
A real economy
Thanks to FUNESTA, you will never pay your funeral in full, regardless of the day you die.
You will benefit from a very advantageous annual, lifetime or single premium, depending on your age and your budget. 
Reassured by making sure
Having everything planned in advance will not prevent you from living, quite the contrary. 
It will bring you peace of mind knowing that everything is organized and regulated down to the smallest detail.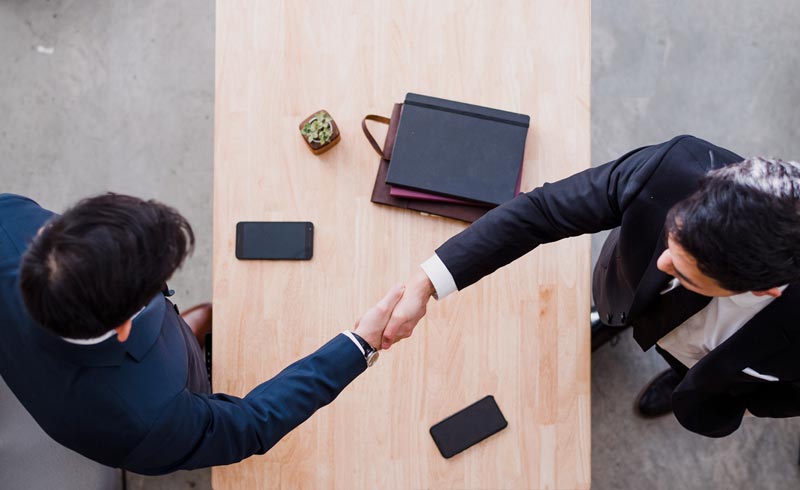 Popular option:
storing your data in a secure cloud
Funesta offers you the possibility of storing your data on a remote server, hosted in Switzerland. This offer is free and optional. It is linked to your Funeral Insurance contract and ends with said contract.
About data storage 
Only data related to your funeral can be stored in this space. It can, for example, be photographs, films, pieces of music or texts that you would like to see broadcast during your farewell ceremony. It can also be specific wishes that would not have been expressed by another means. This space is not intended for the recording of your dispositions in case of death (will, succession agreement, etc.). Funesta does not control the content you store, under your responsibility. As part of the cloud data storage service, Funesta does not collect or store any data itself.
Access to data is protected by a username and password. Funesta only communicates these two pieces of information to the contracting party, or even to its co-contracting party. Only Funesta, yourself or possibly the persons to whom you have transmitted your access data (username and password) may have access to the stored data, subject to a request from a Swiss or foreign judicial authority, in which case access to the data must be open, in whole or in part, to the said authority. You therefore assume full responsibility for whether or not your access data is transmitted and to whom, if applicable, you transfer said data. You prohibit any other person from viewing your data. The data you store here is kept in any case until your funeral. They are destroyed immediately after Funesta has knowledge of your death within the meaning of art. 11 of Funesta's general conditions of Funeral Provision. In the event of termination of the funeral insurance contract (art. 7 and/or art. 10 of the Funesta funeral insurance general terms and conditions), the data will be destroyed immediately.
Although you have access to your stored personal data at all times, Funesta cannot guarantee access to the server hosting them at all times, in particular due to technical reasons (breakdowns, maintenance, etc.). In the event of inaccessibility of the server, Funesta will implement reasonable means to restore access.
For when life is gone
Let's start planning together
Please fill out the form and we will contact you.
We will be able to answer your questions and your many wishes, in order to plan your funeral.